The company name comes from Rec – Recycling and Recovery. Cura comes from the latin "Care, Concern"- The core of our company.
Reccura was founded in 2022. The three partners are Hülya Ucar, Nadja Damtoft and Jesper Sloth.
Hülya holds a Ph.D. degree in chemical recycling of polymers and has experience within this field and high-pressure, high-temperature conversion processes, circular economy, and waste recycling since 2010.
Nadja Damtoft holds a Ph.D. in sustainability accounting with extensive knowledge in ESG and the CSRD and Jesper Sloth a M.Sc. in Economics and Business Administration, specializing in strategy and sustainability.
With deep roots in academia and industry, Reccura bridges crucial knowledge gaps between the two. Much of the extensive research published daily remains inaccessible to the industry, especially SMEs. At Reccura, we are passionate about harnessing this knowledge, ensuring companies lead in the green transition and offering state-of-the-art solutions throughout our service range.

We believe that minimizing these gaps will bring companies in front within the green transition nationally and internationally. This is the exact purpose of Reccura! 
We have the competencies to develop technologies, disseminate crucial scientific publications and provide solutions within the services we provide with state-of-the art knowledge- in every step of the process.
To be the center of state-of-the-art knowledge within the green transition and bring cutting edge technologies to the market.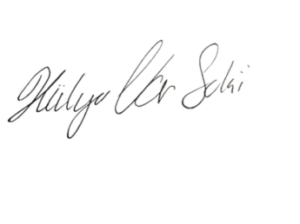 The green transition refers to the shift towards a more sustainable and environmentally friendly economy, often characterized by the increased use of renewable energy sources and the reduction of greenhouse gas emissions. One significant component of a green economy strategy is to promote the development and adoption of sustainable technologies.
Addressing climate and environmental challenges, clearly requires natural scientific knowledge as well as engineering expertise concerning the various technical solutions that can be adopted to mitigate the negative impacts. Sharing knowledge and educating people about the green transition and its benefits is crucial in order to create a more sustainable future.
By raising awareness and encouraging individuals, businesses, and governments to take action, we can work together to create a greener, cleaner, and more equitable world.
At Reccura, our core values guide our actions, decisions, and interactions. They define who we are, how we operate, and what we stand for. These values are at the heart of everything we do:

We are committed to excellence in all aspects of our work. We continuously strive to surpass industry standards and push the boundaries of what's possible. Our pursuit of excellence drives innovation and ensures that we deliver the highest quality solutions to our clients.

Sustainability is not just a goal; it's our responsibility. We are dedicated to creating sustainable solutions that protect the environment, conserve resources, and contribute to a greener future. Our work is driven by a deep respect for our planet.

Integrity is the foundation of our relationships with clients, partners, and team members. We conduct ourselves with honesty, transparency, and ethical principles. Our commitment to integrity builds trust and ensures the long-term success of our collaborations.

Collaboration is the cornerstone of our approach. We believe that the best solutions are born from diverse perspectives and collective expertise. We actively seek collaboration with clients, researchers, and industry leaders to achieve shared goals.
Our expertise within development of green technologies combined with state-of-the-art knowledge in various fields in the green transition, makes us differentiate from other companies. Our approach is utilizing the latest knowledge available in all our services- putting our customers in a leading position within their field nationally and internationally.